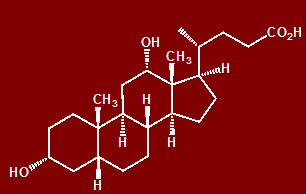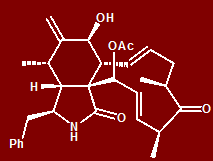 Biography

I graduated from the University of Michigan as a chemistry major in 1979. I then attended the University of Wisconsin, working with Ed Vedejs and studying organic synthesis. I was able to make a lot of progress on a synthesis of Cytochalasin D using some pretty clever chemistry, but I ended up leaving before finishing the synthesis. I absolutely loved organic synthesis and was thrilled to move on to do postdoctoral research at Harvard with E. J. Corey.

At Harvard I worked on the synthesis of Azadiradione. As at Wisconsin, I was able to apply some clever chemistry to complete a lot of the synthesis, but again I left before it was completed. I had decided that a process R&D position in the pharmaceutical industry is what I would most enjoy, plus I wanted to return to Michigan so I accepted an offer from Chemical Process R&D at Upjohn. At Upjohn I was privileged to be associated with and learn from some great process chemists. Most of my projects at Upjohn were finding and developing new processes for existing steroid products. For these projects there was sufficient time to explore and develop steps to a very high level of optimization. It was great experience and I felt fortunate to be there.

After 7 years at Upjohn I accepted a management position in Chemical Development at Bristol-Myers Squibb (BMS). Most of the projects I was involved with were in late stage clinical development and there was much less opportunity to explore and develop new chemistry. This was less enjoyable for me, but it was beneficial for my development as a process chemist and technical manager. Particularly helpful was all the experience transferring technology to other sites. Two of the peopleI came to know well at BMS were Ken Shultis and Jay Reddy. The three of us left BMS in 1998 and started American Advanced Organics (AAO). We were new at running a business and did plenty of things wrong, but we did enough right to survive for two years, at which point we sold the company to Albany Molecular Research (AMRI). The main thing we did right at AAO was to choose a winning strategy (fast and reliable custom synthesis) and then built a talented team that was every bit as dedicated as we were. Nobody could beat AAO for speed and reliability in custom synthesis. We completed more than 90 projects in just under 2 years as an independent company.

By joining AMRI, we were able to learn a lot from their long experience as a Contract Research Organization (CRO), plus we also had their financial and marketingstrength behind us. We grew very quickly, reaching 60 employees at our site just 2 years after joining AMRI and 4 years after starting AAO. In 2003 I relocated to Albany and became responsible for the Chemical Development department at AMRI. In 2004 I left AMRI and became Site Director at the Cambrex Technology Centre.

The Cambrex Technology Centre was a relatively small operation serving a number of Cambrex's businesses at several other sites. Cambrex had also recently started carrying out kilogram scale GMP synthesis there. Much of the work used a large isolator for high potency and cytotoxic products, plus the site was licensed for making controlled substances. One commercial API was also produced for which the site underwent a very successful FDA PAI inspection about 6 months after I arrived.

In 2005, Union College in Schenectady advertised for a two-year Visiting Professor position in Chemistry. They were specifically looking for an organic chemist, so I applied and was hired. Even though I was happy to be a professor, my main motivation was to return to Albany since my family had never moved when I joined Cambrex.

Teaching at Union College was more gratifying than I had imagined. The biggest surprise and inspiration for me was the level of motivation of the students. When my two years were up I was offered (at age 49) a tenure-track position as an Asst. Professor, but I was anxious to return to industry and chose instead to join an Indian CRO. In early in 2007 I was approached by Sai Advantium Pharma, a modest-sized Indian CRO, about leading their process and scale up business (including full scale manufacturing). I was concerned about not being a good fit at Sai, so I spent spring break 2007 in India interviewing for the position and came away convinced that Sai was the right place for me.

Sreenu Guntha, a former co-worker at AMRI-Syracuse, and my old friend Jay Reddy eventually both joined Sai also. Together with some of the outstanding staff already at Sai we created a process and scale up team that offered a very high level of service. Even so, there was reluctance among many Western customers to outsource certain kinds of work to India, so projects that started at Sai would often end up partially transferred to US-based competitors. Jay, Sreenu and I decided in late 2008 that we would create a company with two sites, one in India and one in the US. We would manage projects for customers in such a way that work that should be done in India would be done in India, and work that was best done in the US would be done in the US. We named the company AAP (an acronym for Asian American Partners).

Late 2008 was a bad time to start a new company. After 6 months of all-out effort, we had incorporated AAP in India and in the US, but we had struggled with fundraising and we were concerned about all the economic uncertainty that was prevalent at that time. At that point Jay and I decided to look for employment while Sreenu went forward with AAP India.

I joined PCI Synthesis (PCI) as Vice President of Technology with responsibility for R&D. My goal in joining was to develop and grow the contract R&D business, which we were very successful at doing over the next three years. Ultimately, I was assigned responsibility for kilogram scale GMP manufacturing and project management also. I had started consulting on projects in 2005 while on the faculty at Union College and thoroughly enjoyed the experience. PCI had allowed me to continue to consult on a project that did not interfere with my work responsibilities. In May 2012, I committed myself to my long term dream of becoming a full time consultant.